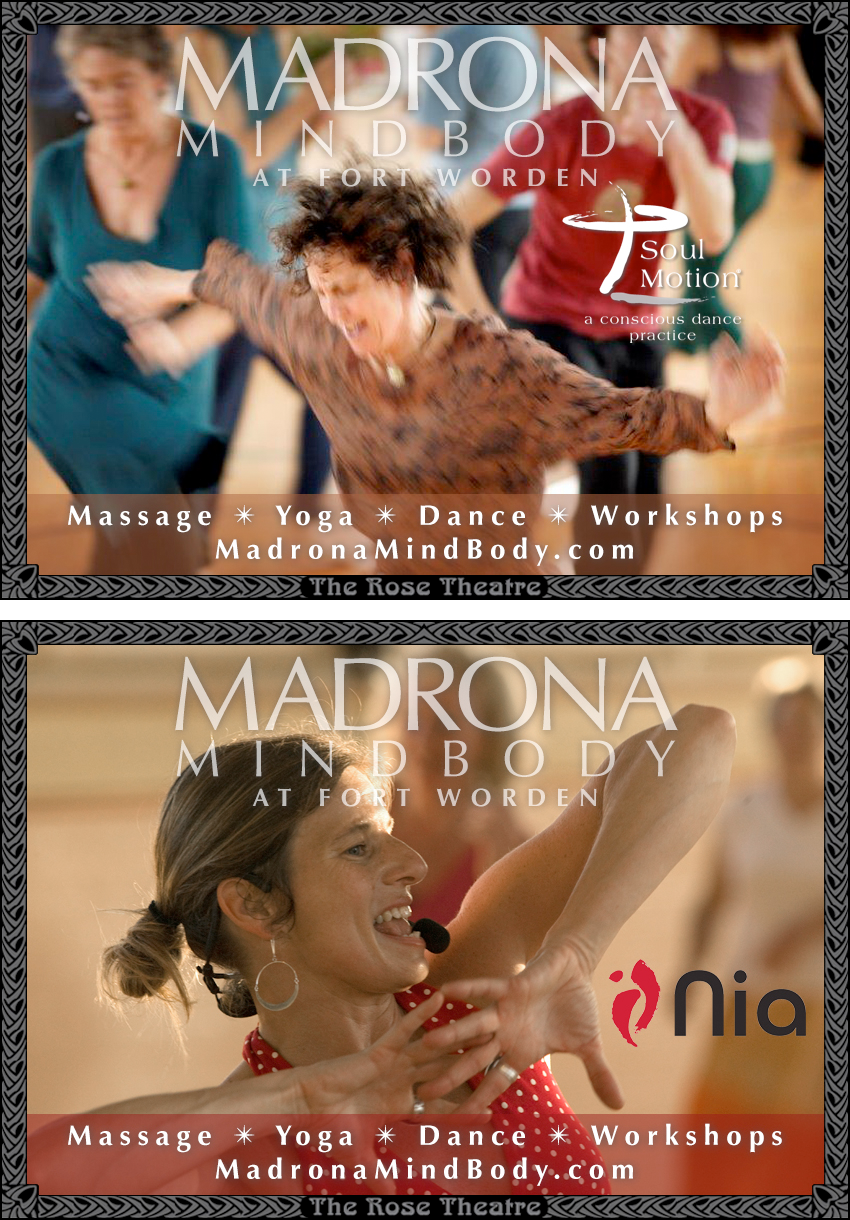 Six Rose Theatre on-screen ad slides created for Madrona MindBody.
These ads show on the big screen before movies start; a great way to reach thousands of local people in Port Townsend with your message.
These ads don't take long to design, create and send to Rocky at the Rose, so they are cost effective as well.
Photos by ConklinPhoto.com, BigStockPhoto.com, as well as provided by client.